Lip balm is meant to provide a remedy – it folds over the tender skin like a protective film and can nurse chapped lips back to smoothness. Important nevertheless are the right ingredients, since some chemicals can damage your skin and your health. And what's behind the rumor that lip balms are addictive?
Are lip balms addictive?
No, lip balm sticks aren't actually physically addictive. But the feeling of needing to reach for your stick more and more often is no accident. The reason is problematic ingredients.
Chemicals like mineral oils, paraffins, and emulsifiers let the lips dry back out after a short time, so they make the problem even worse. The consequence: You reach for your lip balm more and more often, and with each application your lips dry out even more — a vicious cycle.
Cancer-causing mineral oils
Many lip balm sticks contain dubious ingredients; even product by market leaders like "Blistex," and "Carmex" are affected. The German TV station "NDR" found mineral oil aromatic hydrocarbons (MOAH) and mineral oil saturated hydrocarbons (MOAH) in a laboratory study.
Both substances are hazardous to one's health: MOAH are under suspicion of being carcinogenic and mutagenic – MOSH can deposit in the organics.
Use of harmful substances allowed
The manufacturers of lip care sticks with MOSH and MOAH are not in violation of the law. That's because the use of mineral oils is legally permitted in the cosmetics industry — there are only strict regulations for food products.
The same legal regulations should apply for lip care, since they likewise make their way directly into the body when eating, drinking, and with every lick of the lips. According to the German TV station "NDR" the average consumer consumes about four complete lip care sticks each year this way.
Recognizing harmful ingredients
You can find harmful mineral oils like MOAH and MOSH in the ingredients list under labels like cera microcristallina (Labello), mineral oil, petrolatum (Carmex), and paraffinum.
Vaseline should also be avoided since it contains paraffin, which produced from petroleum. Another problematic substance is butylated hydroxytoluene (BHT), which can trigger allergies. You should also avoid fragrances and emulsifiers, as well as palm oil from an environmental standpoint.
Many conventional lip care sticks contain many of these kinds of problematic substances. People who want to be on the safe side can review the product with CodeCheck before purchasing. Just scan with the app and all problematic substances will then be displayed in an overview.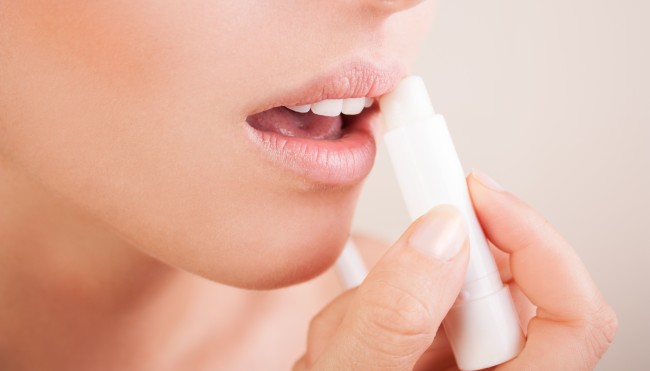 Better alternatives for tender lips
In spite of the chemicals in numerous lip balm sticks, you don't have to live with chapped lips. Luckily, there are several natural care products.
100% natural waxes and oils like shea butter, castor oil, beeswax, jojoba oil, and coconut oil make lips soft and completely safe in terms of health. You can find several "green" lip care sticks with CodeCheck.
These lip balm sticks are safe
Alverde – Lip Balm Calendula
Dr. Bronner's Magic Lip Balm - Orange Ingwer
Lavera - Lip Balm Repair