15 things we should not buy for environmental reasons - Plastic-free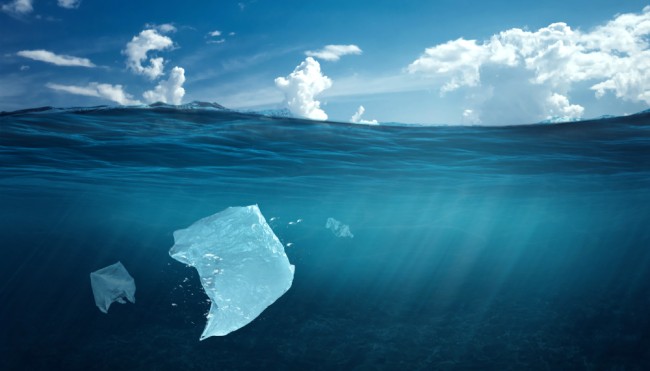 8. Aug 2019

von
Plastic bottles
About 100.7 billion in the US and about 7.7 billion in the UK single-use bottles are bought every year, most of them filled with mineral water.
Glass bottles with drinks from regional suppliers are the better solution. They can be refilled up to 50 times. In addition, glass can be 100 percent recycled and does not affect the taste of its contents.
Nevertheless, to buy water in glass or returnable bottles is still pointless: In UK & most of US, you can drink water from the tap.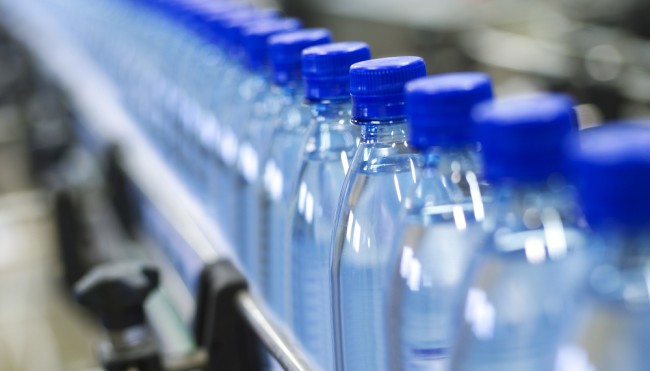 Plastic bags and packaging
Has shopping become bigger than planned? Did you leave the tote bag at home? Never mind: in many shops there are cheap plastic bags. They spend an average of 25 minutes in usage, before their new owner throws them away.
Not disposed of properly, they then cause damage to nature for centuries. For example, if they get into the sea, they kill animals who mistake them for food, and decompose into microplastics that end up on our plates through the food chain.
Therefore, we should dispense with plastic bags and unnecessary plastic packaging and buy fruit and vegetables (preferably regional) loosely or from a weekly market. The yield then belongs in a basket or jute bag. Good to know: Even the handle to paper bags is only supposedly the better choice. Although they do not pollute our environment, they have to be reused up to four times to be more ecological in production than plastic bags.
Disposable straws
Another product made of plastic, which we should do away with: drinking straws made of plastic are among the most commonly caught objects from the seas.
Instead of a synthetically produced straw, reusable tubes made of metal or biodegradable variants of paper, bamboo or straw are suitable. Coffee and food in disposable containers
Every major city has coffee shops, bakeries, fast food outlets or discounters selling coffee in cardboard or plastic cups – about 300.000 takeaway coffee cups in the UK and over 5.7 million in the US are dumped every hour.
Coffee and food in disposable containers
Every major city has coffee shops, bakeries, fast food outlets or discounters selling coffee in cardboard or plastic cups - 16 Billion paper cups are beeing used world wide every year.
In overflowing bins they end up next to the styrofoam boxes and plastic bags, in which we also get our mostly unhealthy food that we get on the go.
Therefore: Why not bring a reusable container yourself? The counter staff are happy to fill the cups or thermos of their customers. And instead of the Asian noodles in the plastic box: better to pre-cook it yourself and transport the food in boxes made of glass or stainless steel.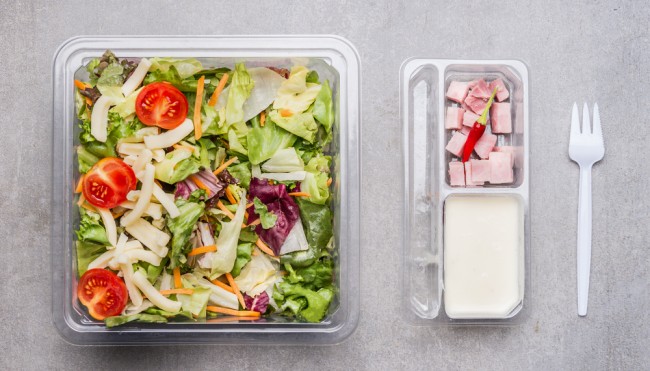 Coffee capsules
They may still be so chic, but for every kilogram of coffee in a capsule comes 200 grams of aluminium. The bauxite needed to produce the light metal comes mostly from tropical countries. There, rainforests are cut down to get to the ore. For that reason, by the way, tin foil is just as much on the list of goods that we should leave on the shelf.
Apart from that, there is a suspicion that aluminium particles are released from the capsules by the pressure and the very hot water and get into the coffee. So there are at least two good reasons to make coffee from ground beans. The beans should come from sustainable cultivation.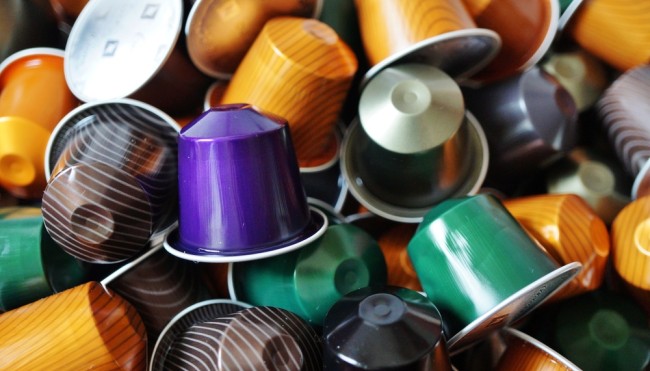 Foam sponges
There are household items that we never really think about. They are just there. One example is the foam sponge. But that's plastic again and again the environment is suffering.
An ecological alternative is the Luffa sponge. This can be used with or without additional cleaning agent. The rough surface of the Luffa sponge dissolves the dirt without scratching.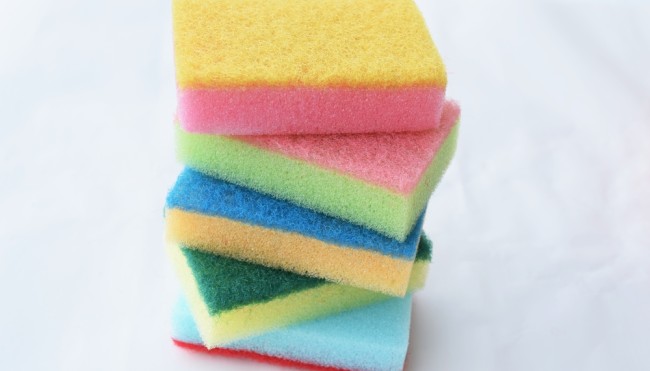 Drain cleaner and softener
While other chemical cleaners usually get diluted into the sewage system, house husbands and housewives like to tilt corrosive pipe cleaners into the pipe in their purest form and in too large quantities. The main thing the blockage dissolves.
But some of the questionable ingredients are not degradable, get into waters, kill microorganisms and disturb the ecological balance. Therefore it is better to grab the suction cup or a pipe cleaning spiral. Also, a mix of light vinegar and soda should be effective.
Fabric softeners also contain chemicals such as cationic surfactants and fragrances that are difficult to break down. Like the substances in drain cleaners, they can contaminate the wastewater and damage the environment.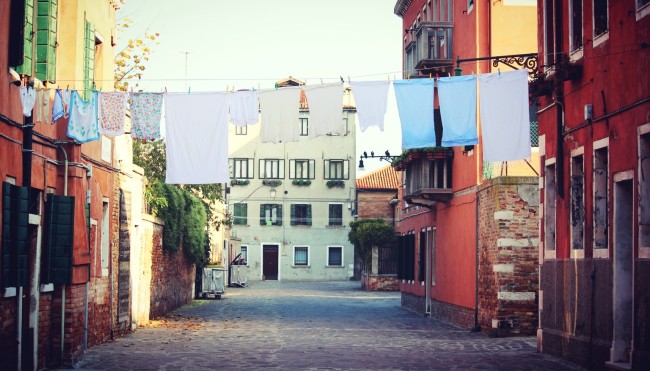 5-ply fresh fibre toilet paper
The simple toilet paper with two layers has become the discontinued model. Instead, the supermarkets switched to 4- or even 5-ply papers. It is not just "Greenpeace" that considers this a waste, but with every rinse valuable and elaborately processed fibres from different tree species disappear from the raw materials cycle.
More sustainable is recycled toilet paper, which is now almost indistinguishable from conventional paper. Allergy sufferers should make sure that no fragrances and dyes are included.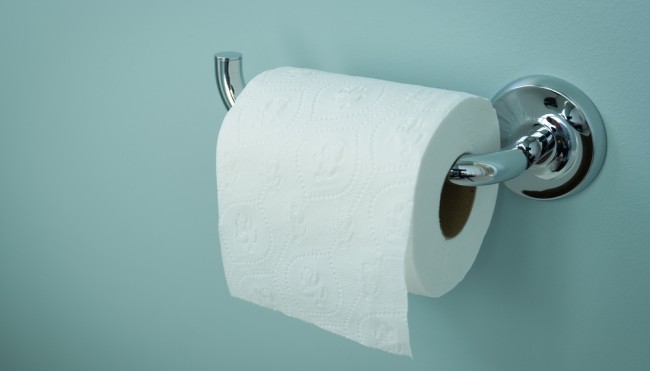 Conventional shampoos and shower gels
Silicones and microplastics often hide in shampoos, shower gels, lipsticks, body lotion and more.
Both substances are not or only after a long time soluble in water and get through our drains directly into the sewage. Meanwhile, microplastics can even be detected in groundwater or sea salt.
With the CodeCheck app, you can easily scan silicones and microplastics quickly.
Cosmetics and food with uncertified palm oil
Palm oil is now in every second supermarket product - and demand is growing. The main producing countries of palm oil are Indonesia and Malaysia, where 85 percent of the oil palm is cultivated. According to the "World Wide Found For Nature" (WWF), 62 million tons of palm oil were produced worldwide in 2015. For comparison: in 2004 there were still 28 million tons.
In addition to rainforest deforestation, people and animals are losing their homes and climate change is being driven forward.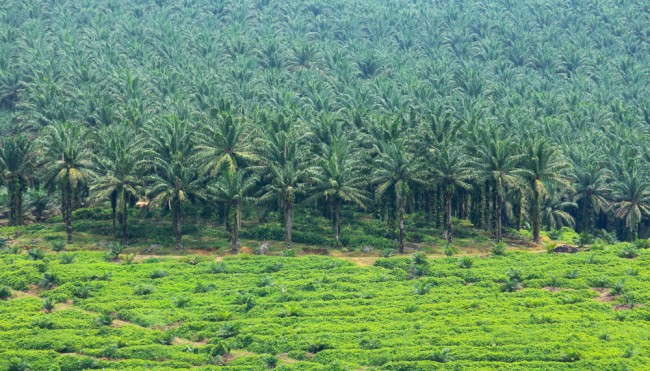 Since palm oil is difficult to replace, in addition to the reduction, one must ask the question of the HOW and WHERE of the production in order to meet criteria of an environmentally friendly and fair trade. Attention should be paid to ecological and socially acceptable cultivation. With organic palm oil.
With organic palm oil: Abandon pesticides and fertilisers that pollute water, soil as well as humans and animals. Furthermore, no rainforest is to be destroyed for the cultivation of the plantations, but areas that have been previously cultivated - for example as pastures - should be used.
The CodeCheck app shows you which companies use certified palm oil.
Tampons and pads
Women's hygiene items are typical disposable products, creating a huge mountain of rubbish. Around 16,000 pads and tampons are used by a woman in her life. During the period, the mucous membranes are also exposed to questionable substances. To give tampons a pure, clean look, they are bleached and studies have found potentially carcinogenic glyphosate in over 85 percent of feminine hygiene items studied. Therefore: if tampons, then organic tampons. But there is a substitute: menstrual cups made of medical grade silicone. After wearing, the cup can be rinsed out and replaced. This benefits not only the environment, but also the health and the purse.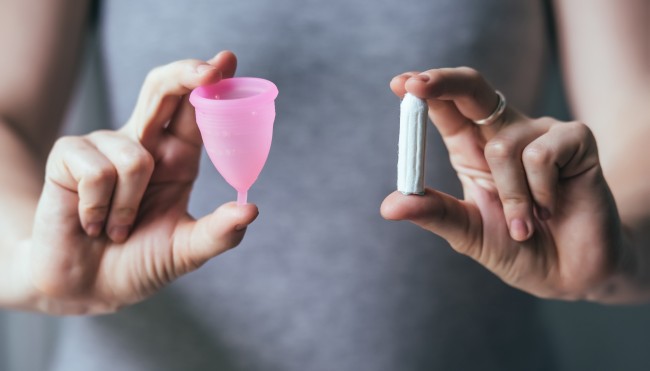 Ich möchte den Codecheck-Newsletter abonnieren und keine News mehr verpassen